New and improved air links and better safety around that river are putting Laos back on the travel map – just in time for the best season to visit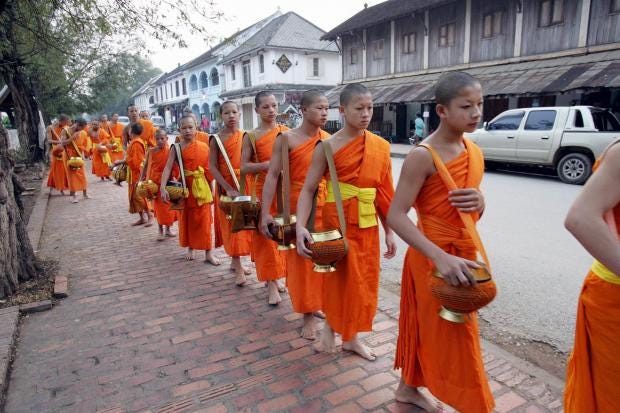 Delightfully languid Laos is often overlooked in favour of its better-known neighbours (Thailand, Vietnam and Cambodia), but this is a mistake. Gilded temples, monk processions and boutique hotel bliss lure most of its visitors to the romantic Unesco-listed city of Luang Prabang. Venturing further afield, however, rewards with cascading aquamarine waterfalls, mysterious ancient relics (such as the prehistoric Plain of Jars, near Phonsavan), and landlocked Laos' very own tropical archipelago – the dreamily named 4,000 Islands. And if all that weren't enough, coffee isn't just Laos' fifth-largest export, but practically its own food group – fresh Bolaven Plateau coffee is served any place, any time.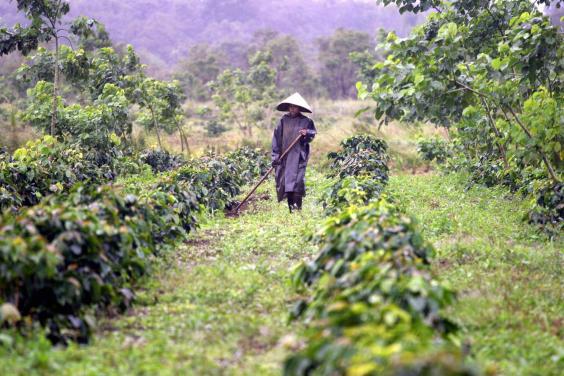 Poor (and expensive) flight access has traditionally played a key factor in skipping Laos on a South-east Asia trip. But that's no longer an excuse, thanks to a new service from Bangkok to Luang Prabang launched by Thai AirAsia (airasia.com) in March, followed by a Bangkok to Vientiane (Laos' capital) service in July. From 31 October, Singapore Airlines' regional subsidiary Silk Air (silkair.com) gets in on the act with the launch of its circular route from Singapore to Luang Prabang via Vientiane. The increased competition has prompted heavy promotions from national carrier Lao Airlines (laoairlines.com) – we've seen as little as £71 one-way from Bangkok to Luang Prabang – which is great news for travellers looking for bargain flights during the November to April dry season, an optimum time to visit.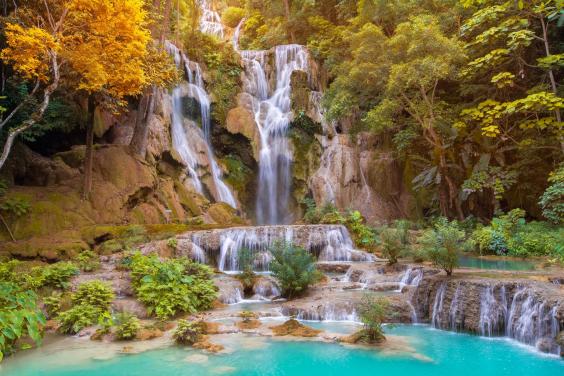 Laos emerged from the French Colonial Empire as an independent nation in 1953, yet colonial influences are ever present, from crumbling buildings to perfectly crispy croissants. Though the country's cuisine is well worth exploring beyond French imports – don't leave without sampling classic dishes including laap (spicy minced meat salad), mok pa (fish steamed in a banana leaf) and tum mark hoong (spicy green papaya salad).
One of Laos' less fortunate legacies is that of the Vietnam War, which saw the US drop over two million tonnes of ordinance on the country, 30 per cent of which failed to detonate. Despite the fantastic work of NGOs like MAG (Mines Advisory Group; maginternational.org) in risk education and unexploded ordinance (UXO) clearance – which has seen annual fatalities reduced from around 300 to 50 – all 17 Laos provinces contain some UXO today, so stick to the beaten path.
Currently, £1 is worth 10,271 LAK (Laotian kip) while US$1 is 8,069 LAK. USD is typically accepted for larger purchases.
Northern glory
Situated on a picturesque peninsula at the confluence of the Nam Khan and Mekong rivers in Laos' central north, the World Heritage-protected core of Luang Prabang is a walkable delight of palm-shaded wats (Buddhist temples), and French-era buildings that have been transformed into boutique hotels and restaurants.
Rising at dawn to observe the sacred Laos tradition of alms-giving, which sees several hundred saffron-robed monks collect offerings from locals lining the roadsides, is a highlight. The city (which feels more like a big town) is also home to several wonderful social enterprises such as Ock Pop Tok (ockpoptok.com), a weaving collective designed to elevate the profile of Laos textiles – think indigo-dyed cotton shawls and intricate hand-woven silk wall-hangings – and increase economic opportunities for artisans. Take a free tour or sign up for a course at its picturesque riverside headquarters, 2km south-west of the centre, which has an excellent on-site restaurant. Alternately, you can shop at its two stores (or dine at its new café) on Sakkaline Road in town.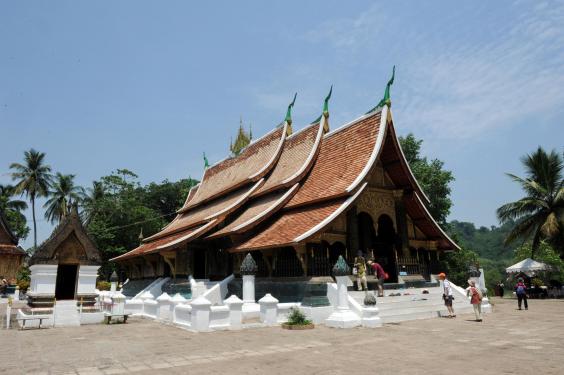 Excursions to the nearby multi-tiered Kuang Si waterfall, as well as hill-tribe treks, riverboat trips and myriad other activities are easily booked through local operators (try Tiger Trail; laos-adventures.com). Those keen to get up close to elephants would be wise to skip local tourist camps in favour of an overnight visit to the excellent Elephant Conservation Centre (elephantconservationcenter.com) in Sayaboury (US$175 including transfers from Luang Prabang, taking approx. 2.5 hours each way).
Hit the road
Consisting of thousands of giant, megalithic stone jars mysteriously scattered in the valleys of the Xiangkhoang Plateau (no one knows who created them, or why), the Plain of Jars is worth the eight-hour bus ride south-east of Luang Prabang to Phonsavan, the hub for tours. You can also fly here from Vientiane.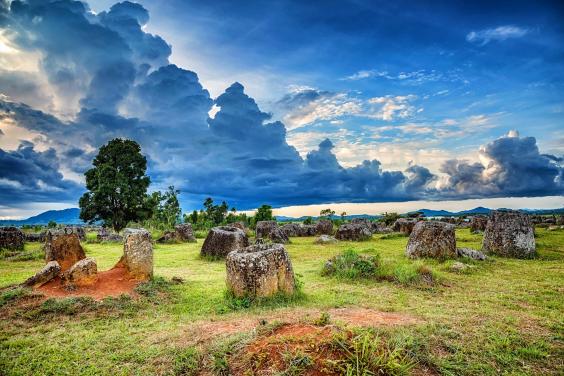 Most visitors bussing between Luang Prabang and Vientiane break up the 10-hour trip in the reformed party capital of Vang Vieng, roughly halfway, where you can float down the Nam Song in a rented inner tube (55,000 LAK) while admiring exquisite limestone formations. This former party capital has cleaned up its act in recent years following a string of traveller deaths on the river – its riverside "death swings" have been replaced by safety officers, and visitors increasingly opt for eco-tours over all-nighters.
There are caves to explore around Vang Vieng, but none as majestic as Kong Lor Cave in Khammouane Province; Green Discovery in Vientiane offers a three-day adventure tour that includes kayaking along the 7km river that snakes through it (greendiscoverylaos.com; $197pp if at least three people book).
The capital calls
For what it lacks in big-ticket sights, mellow Vientiane makes up for in the ease of stumbling between the cafés, restaurants and wats clustered at its heart. One sight not to miss is the brilliant visitor's centre at COPE (Cooperative Orthotic and Prosthetic Enterprise; copelaos.org), which has informative multimedia exhibits about prosthetics and the UXO that make them necessary (donation appreciated).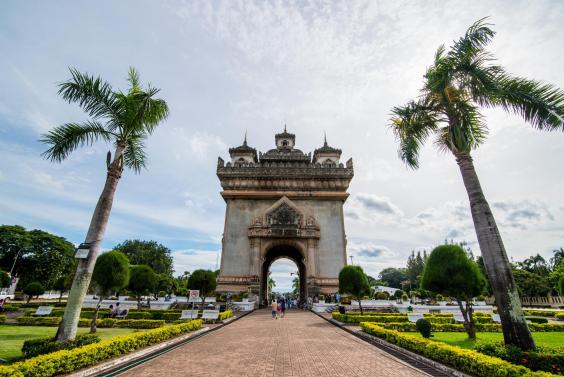 Southern splendour
Moving south, the former French administrative city of Pakse is the jumping-off point for excursions to the lush Bolaven Plateau, Laos' coffee-producing (and waterfall) heartland; the delightfully sleepy village of Champasak, from where you can cycle an easy 10km to Wat Phou, Laos' largest Khmer temple complex (open 8am-6pm daily; entry 50,000 LAK); and, finally, Si Phan Don (4,000 Islands).
Cradled by the Cambodian border, only three of these rustic Mekong islets are developed for tourism – larger and quieter Don Khong, and the smaller interconnected islands of Don Det and Don Khon. High season spells party time at the northern tip of Don Det, but the revelry is easy to avoid for those who prefer to flop into a hammock with an ice-cold Beerlao after a long day cycling (bikes 10,000 LAK per day). Don't miss a kayak tour around the islands in search of waterfalls and Irrawaddy dolphins.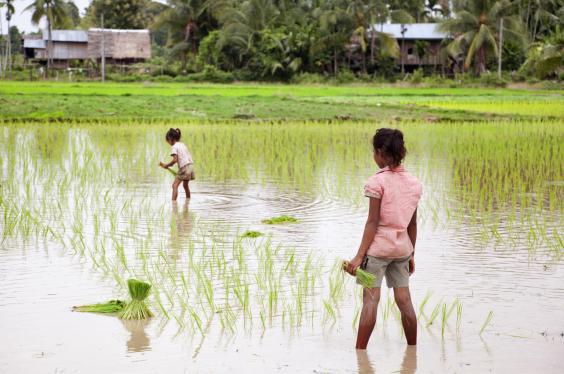 Where to stay
It's still (just) possible to score a simple fan room in Luang Prabang for $10, but if you've got a thing for heritage hotels, this is the place to splurge. Housed in the former French governor's residence, the quadrant-shaped Sofitel Luang Prabang (accorhotels.com) encloses one of the city's largest swimming pools, and its heavenly spa is housed in a restored traditional stilted home. Suites start at $280.
In Vientiane, the centrally located 28-room Ansara (ansarahotel.com) blends French colonial and Khmer design influences, and the included breakfast buffet is to die(t) for. Doubles go for $126.
Down south, the Residence Sisouk (residence-sisouk.com) occupies a charming colonial home in Pakse; rooms start at $40. In the 4,000 Islands, you'll be grateful for the pool and breezy riverfront restaurant at Little Eden on Don Det (doubles from $55 via booking.com).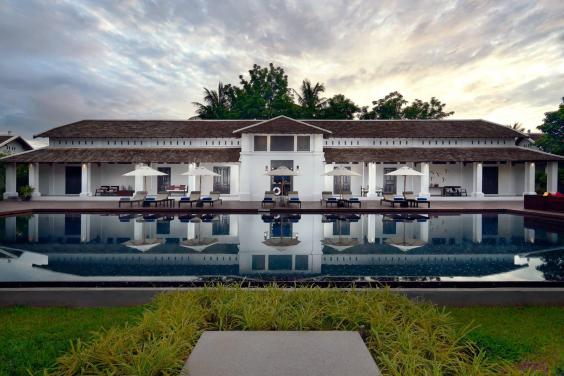 Getting there
There are no direct flights from the UK to Laos. You can connect to Luang Prabang and/or Vientiane from key hubs including Bangkok, Singapore and Kuala Lumpur with the likes of AirAsia (airasia.com), Thai Airways (thaiairways.com), Bangkok Airways (bangkokair.com), Silk Air (silkair.com) and Lao Airlines(laoairlines.com), which also flies to Pakse and Savannakhet from Bangkok.
Sarah Reid travelled in Laos with Rickshaw Travel (rickshawtravel.co.uk), which has 10 Laos trips to choose from (starting at £98 for a two-night hiking excursion including accommodation and breakfast), as well as three ready-made itineraries, all of which can be tailored to fit your preferred travel dates year-round.
Other travel companies offering packages include Scott Dunn (scottdunn.com), Black Tomato (blacktomato.com), Audley Travel (audleytravel.com) and Insider Journeys (insiderjourneys.co.uk) for higher-end breaks, and G Adventures (gadventures.co.uk), Intrepid (intrepidtravel.com) and STA Travel (statravel.co.uk) for adventure tours.
Safety
The FCO advises against all but essential travel to Xaisomboun province and along Route 13 from Kasi to Phou Khoun following a roadside attack on a bus in March. UXO in rural areas is an ongoing danger.
More information