An academic working for an American university would be loyal to America and not to India. It is one thing for such an academic to quit his teaching position in America to take up a government role in India but it is altogether different when they come to India on a fishing expedition while keeping their teaching role intact in America. If such an academic adviser pushes American corporate agenda and Modi negates it they would resign and cause embarrassment to the Indian government while a corporate-controlled western media would orchestrate the drama.
No nation can hope to become a super power by relying upon foreign hands. Modi should staff positions with economists and finance experts who're nationalistic and have no divided loyalties. One such name that comes to my mind is Prof. Vaidyanathan of IIM-B.https://www.bloomberg.com/news/articles/2017-08-01/modi-s-top-economic-aide-panagariya-resigns-to-resume-teaching?utm_campaign=pol&utm_medium=bd&utm_source=applenews
Modi's Top Economic Aide Resigns to Resume Teaching
and
August 1, 2017
Setback to improving 

ease·

 of doing 

business·

 in India

Under Panagariya, NITI Aayog spearheaded Air India Sale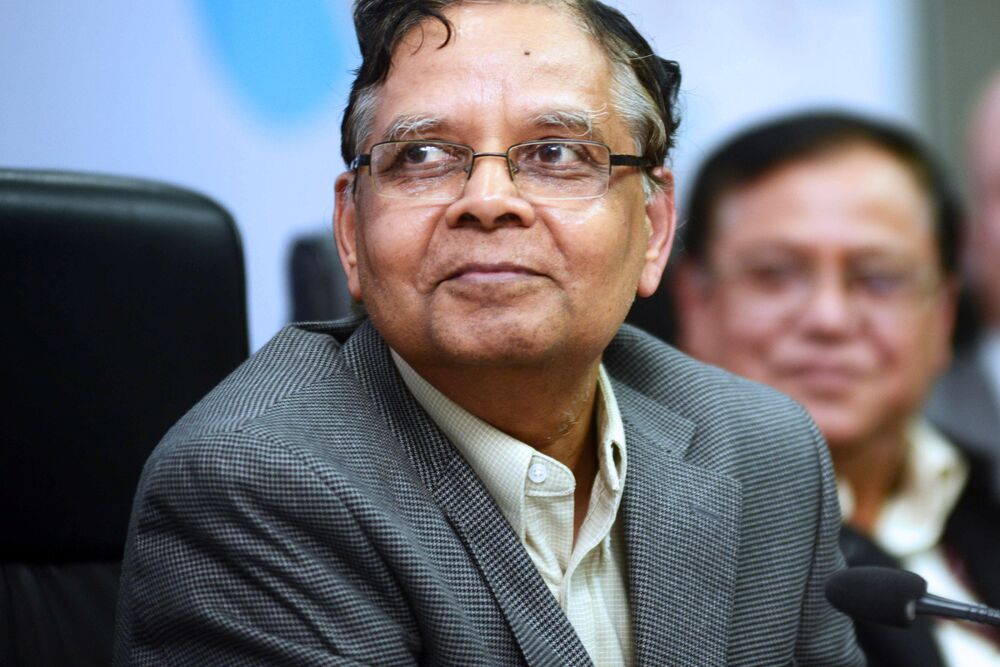 Arvind Panagariya , vice chairman of the government's key· policy planning body· and a senior economic adviser· to Prime Minister Narendra Modi , has resigned — a development· that could hurt the government's plan· to boost·growth· in Asia's third-largest economy .
A Columbia University professor , Panagariya , 64 , was the first· vice chief·of the policy body· known as NITI Aayog . He was appointed after Modi dismantled the Planning Commission that used to set five year growth·roadmaps . He will resume· teaching duties by September .
"I have· asked the prime· minister to relieve· me , " Panagariya told reporters in New Delhi .
The departure· of Modi's key· economic aide· is a setback to improving ease·of doing business· as Panagariya was spearheading efforts to reduce·government's role· in various· businesses . He was an early proponent· ofprivatizing the debt-laden Air India which has been put· on the block· by the Modi administration· as well as guiding strategic sales — selling at least 26 percent stake· — of state· firms .
No Easy Ride
It was no smooth· sailing though . Panagariya had run· into opposition· from right-wing labor· unions , part· of the Rashtriya Swayamsevak Sangh , the ideological parent of Modi's ruling Bharatiya Janata Party . They accused him of implementing anti-labor policies and asked Modi to totally reorganize the NITI Aayog .
"It was evident· that there was nothing bigger for Panagariya in the Indian government· — no ministership — that would be· worth giving up his tenure as professor , which he would have· lost had he stayed on for more than two·years· , " said Mohan Guruswamy , chairman of New Delhi-based Centre For Policy Alternatives . "And not many of the NITI Aayog's ideas have· been accepted by the government· . "
The NITI Aayog, or the National Institution for Transforming India , is also advising Modi on boosting corporate· spending crucial to filling a $ 1.5 -trillion investment· gap· , creating jobs and on ways to keep· his promise· to double farm incomes . It released a three-year strategic plan· earlier this year to boost· "high-productivity , high-wage jobs . "